Levi, how can you be 5 months already??
You are so handsome and I have so much fun with you everyday!
Here is what you have been up to:
You are taking 4-5oz every 3 hrs

You have oatmeal with prunes every morning

You have 1 bottle overnight

You are very dependent on your paci during naptime

Your naps are getting better, you take about (3) hour long naps a day with a 10-20 min one about 5ish

You go to bed(Rock N Play....STILL) around 7 and are up for the day between 7-7:30, You are still waking ALOT at night and usually end up in bed with mommy

You can sit unsupported for a couple of seconds at a time

You love eskimo kisses

You have a high pitch squeal and are laughing more and more

You love Azul

You have started to drop your toys just to have mommy pick them up for you

You love to read

Your nightime routine is jammies, bottle, Daddy prays with you, Jesus Loves Me (song and book), Guess How Much I Love You (book), Mommy prays with you, bed

You are babbling alot lately

You know what your bottle is and get excited for it!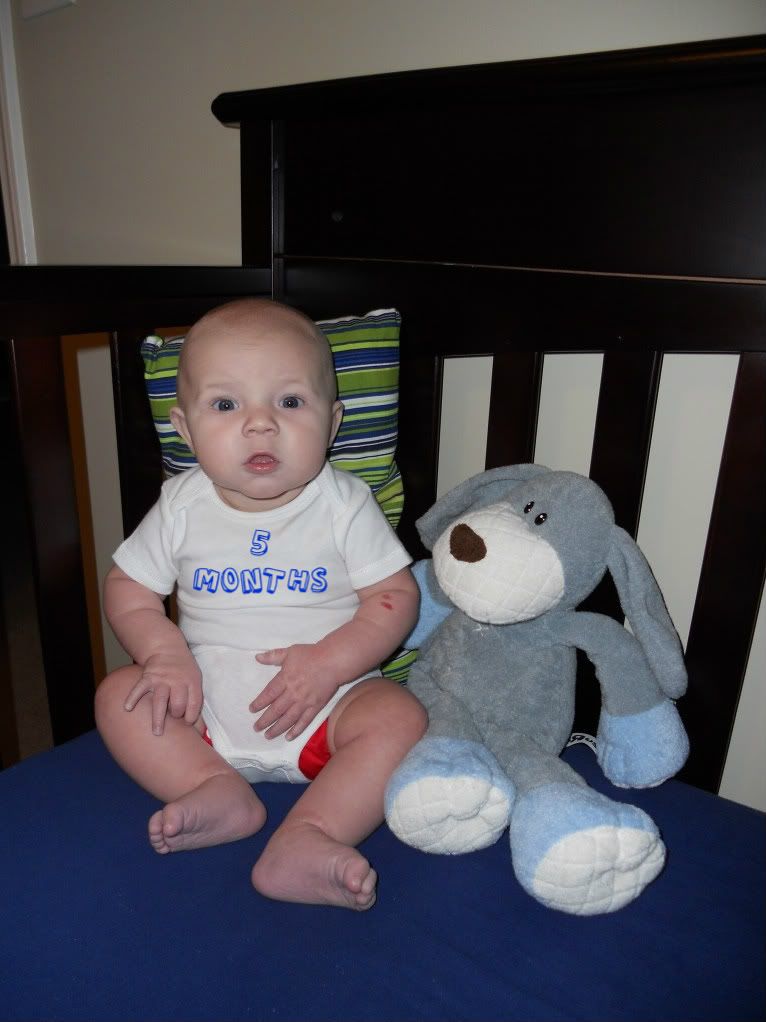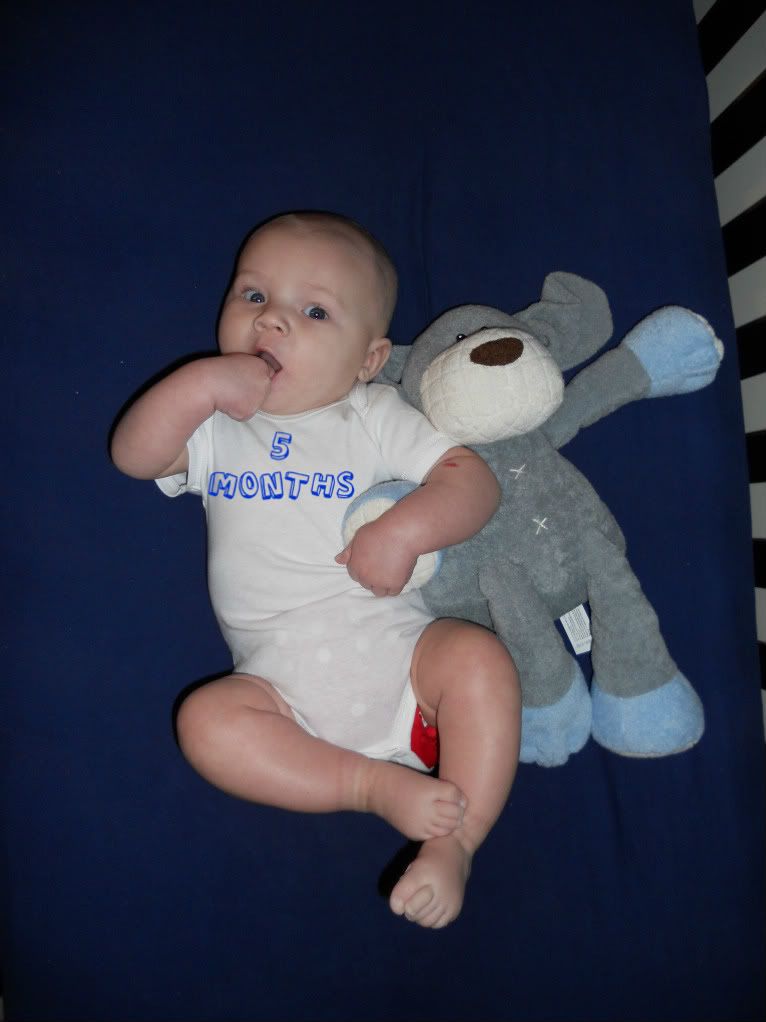 Comparison Photos
(Click to Enlarge)

I had a hard time choosing which ones to use, so here are some more pics for your enjoyment!
He is sitting so good to me for 5 months.
Isnt he the CUTEST?!?!?!
He is SOOOOO long
His personality is really shining through these last two weeks!
Such a blessing to be his mommy!