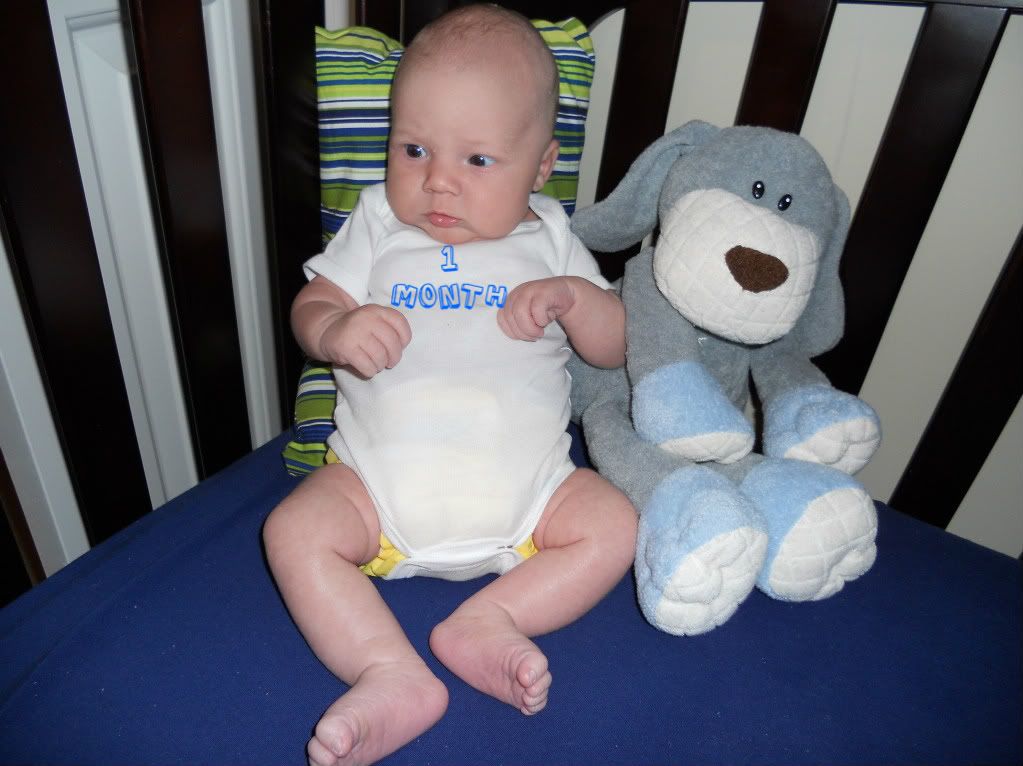 Levi, I can't believe that you are a month old already....that is just nuts! I got the idea to take a monthly pic with the same stuffed animal every month to compare how big your baby is getting.
Thanks Angelia for the idea!
I have decided to do monthly pics instead of weekly ones. It works better for me right now. I will try to still update on a weekly basis on the blog. I do keep a written journal so I will definitely keep that updated!
Pray for my little man, we started him on Prevacid for reflux, so I pray this helps him to feel better!